Yamli Arabic Keyboard
Yamli Arabic Keyboard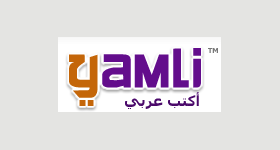 You need only to type the arabic word in latin characters and it will be converted to arabic. The Yamli Algorithm will also suggest words when you start typing, you can select the right one with your mouse or keyboard.
The interface is really simple : A large text area and a light text editor to format your text. The french version in this link.
The smart arabic keyboard
Yamli is an innovative solution for typing in arabic using a standard keyboard (Azerty or Querty). This service is different from other websites. You type the arabic keyboard in latins and the algorithms will try to find its equivalent in arabic. In the wikipedia page dedicated to Yamli, we read :
 It allows users to type Arabic by spelling their words phonetically using Latin characters.
More than 10 millions surfers are now using Yamli around arabic countries.